My Team
We are a team of professionals who have dedicated our careers to creating thoughtful financial plans for our clients. When you become our client, we commit to providing you with concierge-level customer service to meet needs that exceed expectations. Our goal is to help you align your actions with your goals, and measure progress along the way. Meet the team that makes it happen.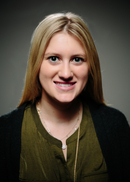 Ashley Toppel
Director of Client Services
Office 781-224-1635

Ashley joined Nick's team starting as a summer intern in 2017 and began full time in August of 2017 as an Operations Associate. Ashley works with clients on insurance underwriting and also assists the team with day to day operations and data management.
Ashley recently graduated with a Bachelor's degree in Business Administration and Management at Boston University where she was Vice President of Social Responsibility for her sorority. Before attending BU, Ashley grew up in Boca Raton, Florida with her family. Outside of work, Ashley enjoys spending time with friends and her new puppy, Sadie.
How Can Ashley Help?
She can direct clients to appropriate resources
She can schedule your next appointment with Nick
She can assist in taking your insurance and investment applications
She facilitates relationships and meetings with your other trusted advisors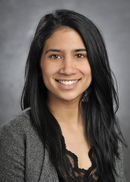 Amber S Akhtar
Director of Investment Operations
Office 603-570-2088

Amber began her career with Northwestern in 2014.  After graduating with a degree in communication and business administration from the Universtiy of New Hampshire, Amber was excited to start a career in client services and practice management.  
Amber's primary role involves assisting clients with opening accounts, service requests, and managing day to day operations.  Amber also assists clients in the underwriting process.
Amber holds her MA and NH Life, Accident & Health Insurance licenses as well as her Series 7 & 63 securities registrations.
In her spare time, Amber enjoys traveling and spend time with her family and friends in her home town of Portsmouth, NH.
How can Amber help?
She services all existing  accounts
She can direct clients to appropriate resources
She can assist with your insurance and investment applications
She coordinates all insurance underwriting with the home office.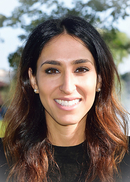 Jessica M Terranova
Director of Marketing and Communications
Office 781-224-1616

In March of 2018, Jess began her career at Northwestern Mutual after being referred to Nick by her brother-in-law. Jess graduated from Endicott College in 2009 and focuses on Marketing and scheduling. Jess is passionate about promoting our practice and allowing us to help more families and individuals.

Jess was born and raised in Gloucester, MA where she currently lives with her fiancé Jay. Jess enjoys spending time with her family, especially her nephews Sam and Theo.

Jess holds her Massachusetts life accident and health insurance license.
How Can Jessica Help?
She can schedule your next appointment with Nick
She can direct clients to the appropriate resources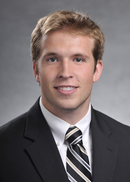 Matthew J Burckhardt
Financial Advisor
Office 617-531-9568

Matt began his career at Northwestern Mutual in 2011 as a college intern.  After graduating from Penn State with a degree in Finance and International Business, he became a financial advisor and ran his own practice for 6 years.
In August of 2018, Matt had the opportunity to join Nick's team and expant his client base while helping them live up to the promise of creating and maintaining a concierge level of service.  Matt's primary role on the team is to conduct financial planning review for existing clients as well as identify new business opportunities for the team.  He also assists in building out financial plans and analysis.
Matt holds his MA life and health insurance license as well as his series 6, 63, 65 securities registrations.  In his spare time, Matt enjoys spending time with his fiance Ashley and practicing Brazilian jiu-jitsu.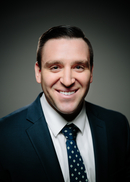 Vincenzo Terranova
Financial Planning Associate
Office 781-224-1657

Vincenzo joined Nick's team as an associate financial representative in 2017 after graduating from Boston University with a degree in Economics. While at BU, Vinenzo was a member of the Undergraduate Economics Association. Vincenzo currently holds his Massachusetts life, accident and health insurance licenses. Vincenzo works closely with Nick to build and analyze our client's financial plans.
Vincenzo hails from Gloucester, Massachusetts where he enjoys rowing, playing hockey and spending time with his family.